What He's Wearing…
* Plaid flannel button down by Creep
* Slim fatigue pants by Rag & Bone
* Camo sunglasses by Opening Ceremony
* Black/Blue sportsman sneakers by The Generic Man
* Leather jacket with sweatshirt by 7 Diamonds {note:does not fit as tightly as shown in product description}
Though LA has been going through major heat waves lately, up here on the mountain, we're starting to feel Fall creeping in and layering up one day and layering down the next. I'm still looking forward to styling the husband once winter comes, because I can really add on the layers like mens hats, scarves & gloves, jackets, boots, and more… but I love this casual but crisp and a little sporty menswear look almost exclusively from East Dane.
He just wore it out while in San Francisco last weekend.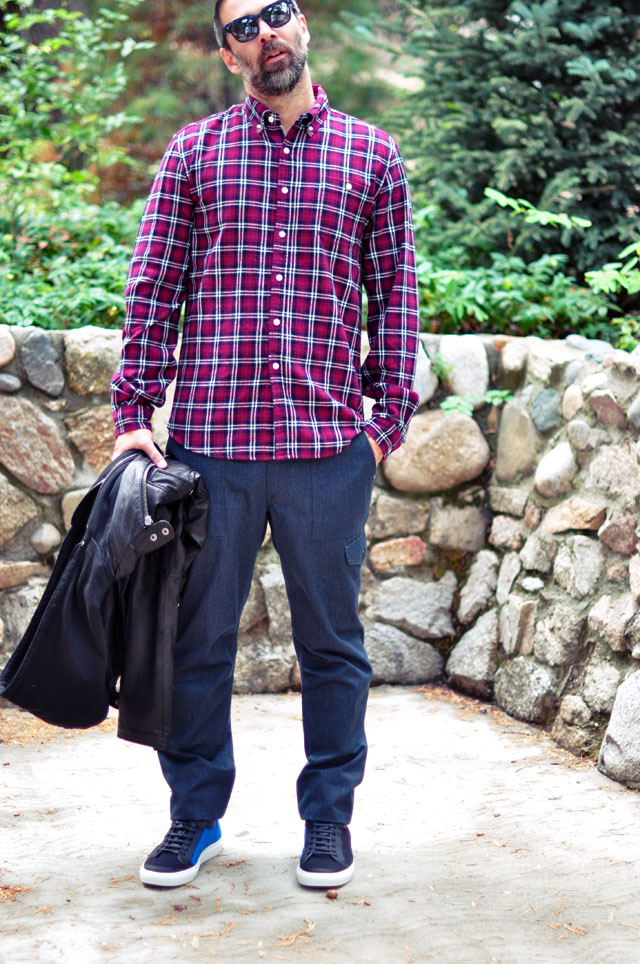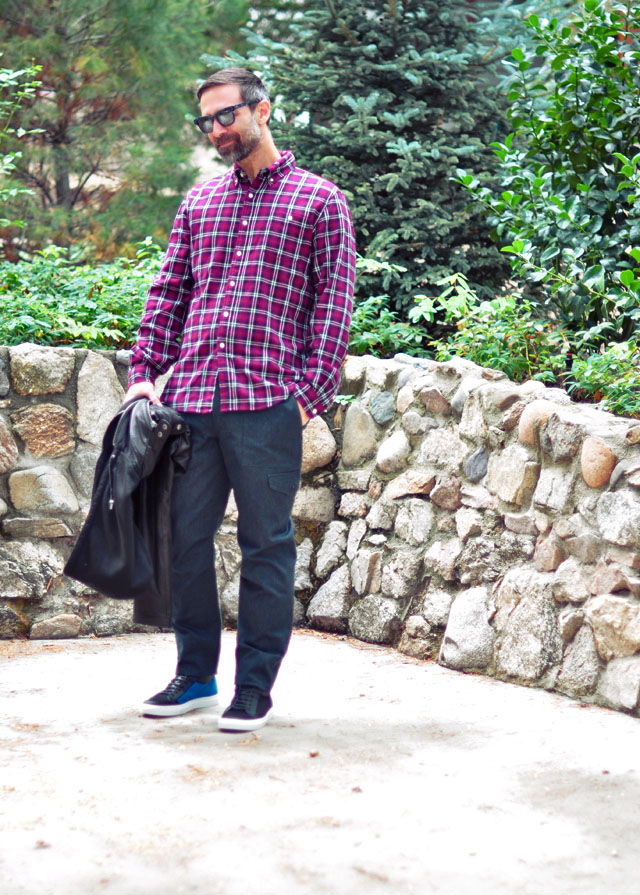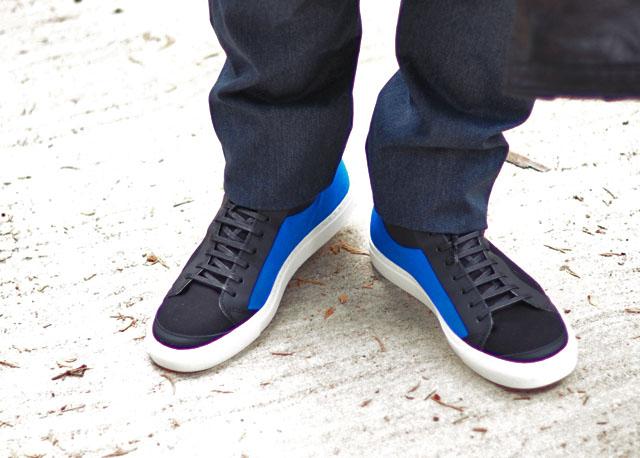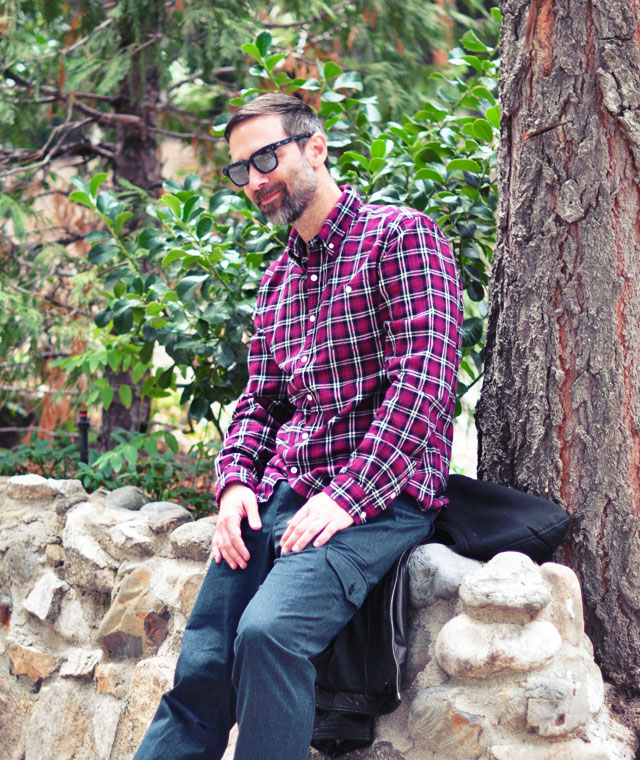 Happy Tuesday Lovecats!
* Find all of HIS Style posts here
* Find all of MY Style posts here