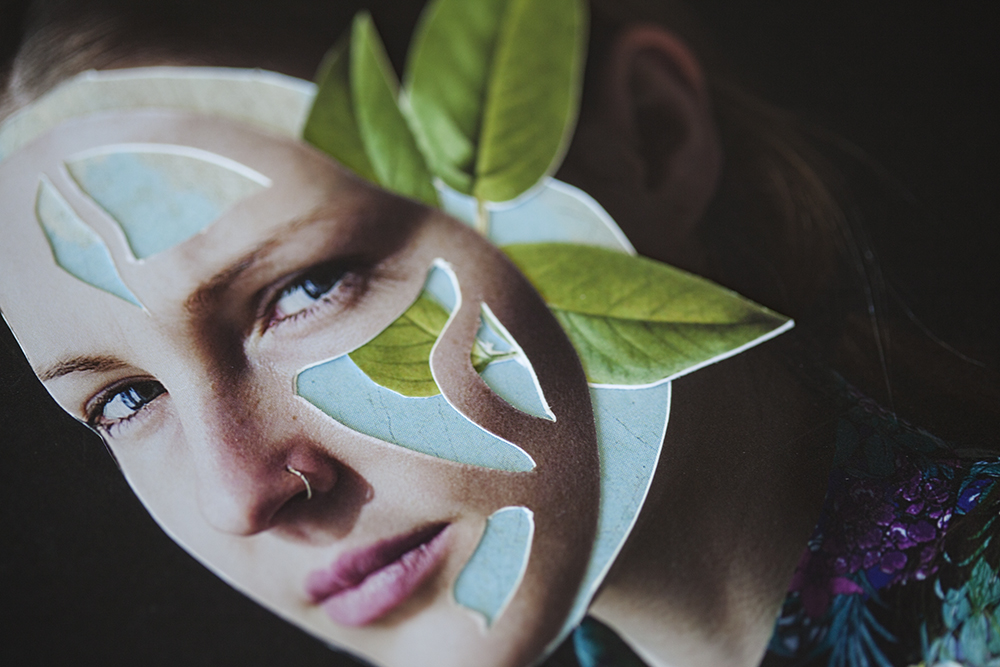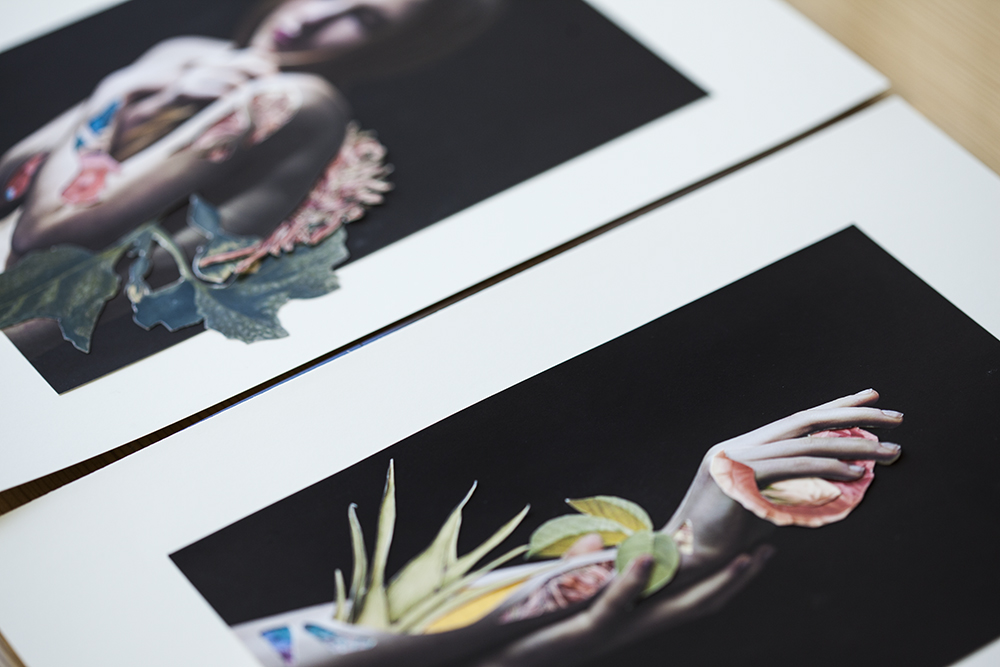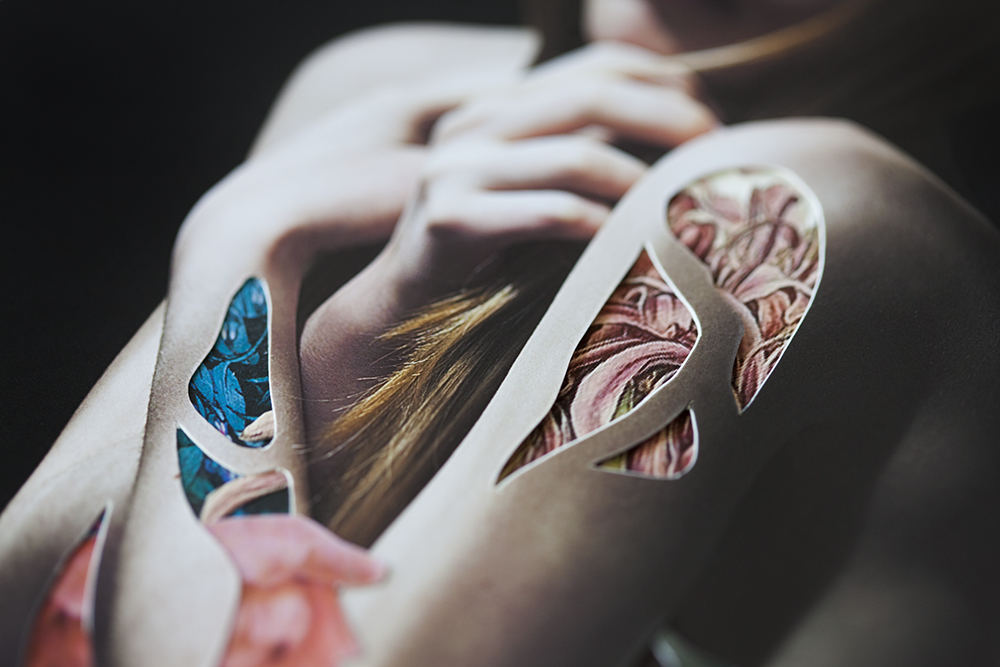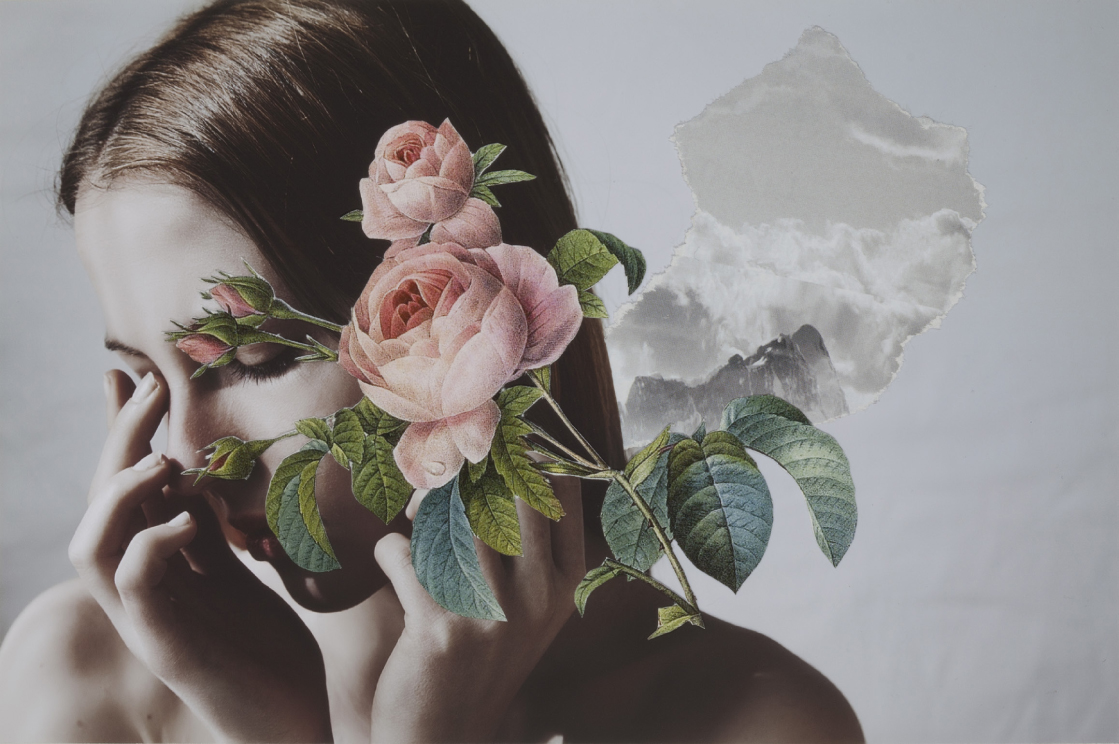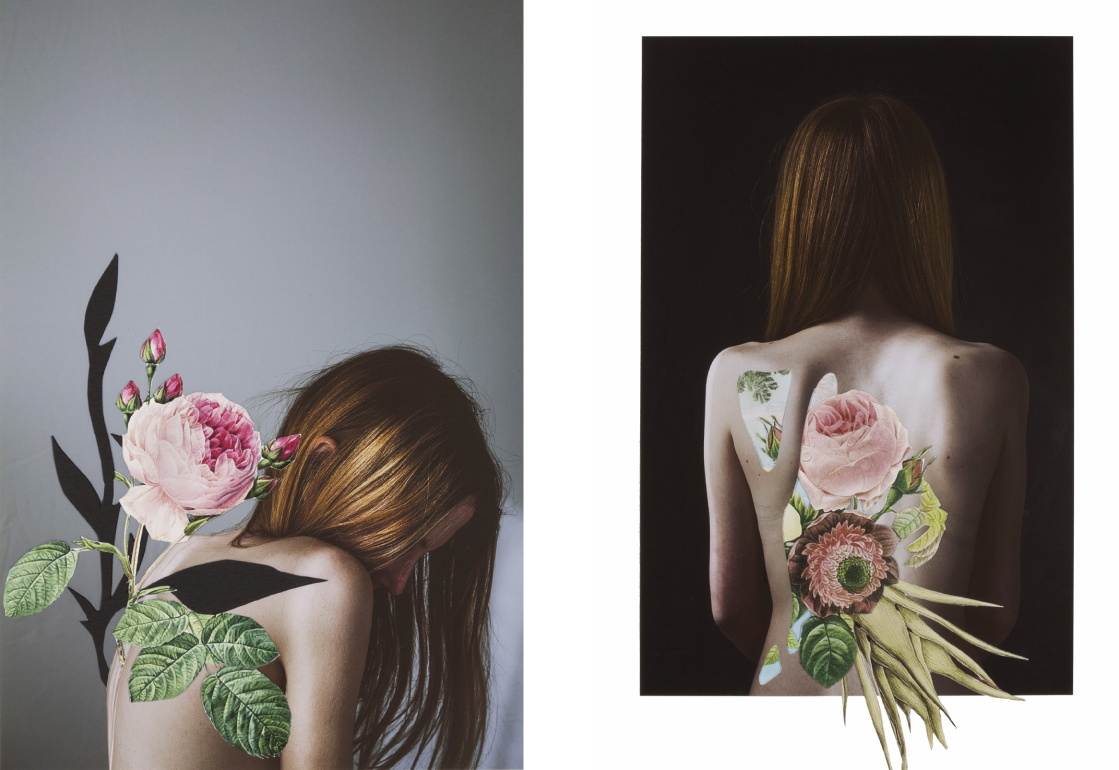 Since I've been drawing again, my interest in art and artists has also bloomed again. Not that it had ever subsided really, but after working in the art gallery for so long, I think I just needed to find the space between work and pleasure. Between Instagram and Pinterest though, finding talented artists is not difficult and I find myself following emerging artists as well as established ones now more than ever. I love seeing their techniques and their voices through their work. I happened upon these stunning collages by Rocío Montoya on Pinterest the other night and instantly fell in love. They are just breathtaking.
In the beautiful video below, Madrid based visual artist/graphic designer Rocío Montoya shows us part of her creative process for a project of portraits deconstructed mixing her own photographs with natural elements collected from different magazines and prints of antique botanical illustrations. For this video Rocío used photocopies of original portraits to show the previous sketches before the final art.
ROCÍO MONTOYA – COLLAGES IN PROGRESS from Rocio Montoya on Vimeo.
Video: Alejandro Bazal // Muse: Clara del Val // Song: Paul Desmond
From the artist…
Hypnopompic hallucinations are those that appear in an intermediate state between sleep and wakefulness. They allude to visual perceptions that occur in humans when they are awakening and its link to objective reality is not entirely clear, being difficult to distinguish of normal vivid experiences.
This series of collages born as an aesthetic experiment that evokes the well known effect of "sleep paralysis" a state in which anything seems possible and that is sometimes so real that the memory remains latent in the retina and in the subconscious as a reality.
Under the inspirational influence of surrealism and classical Raphaelite painting, Hypnopompic reflects on the delicacy of the female figure in synergy with nature, as an ode to the ephemeral beauty and fragility of human beings. The portraits have been made by the artist Rocio Montoya and intervened with the technique of handmade collage, using symbolic elements extracted from old botanical illustrations and various print magazines.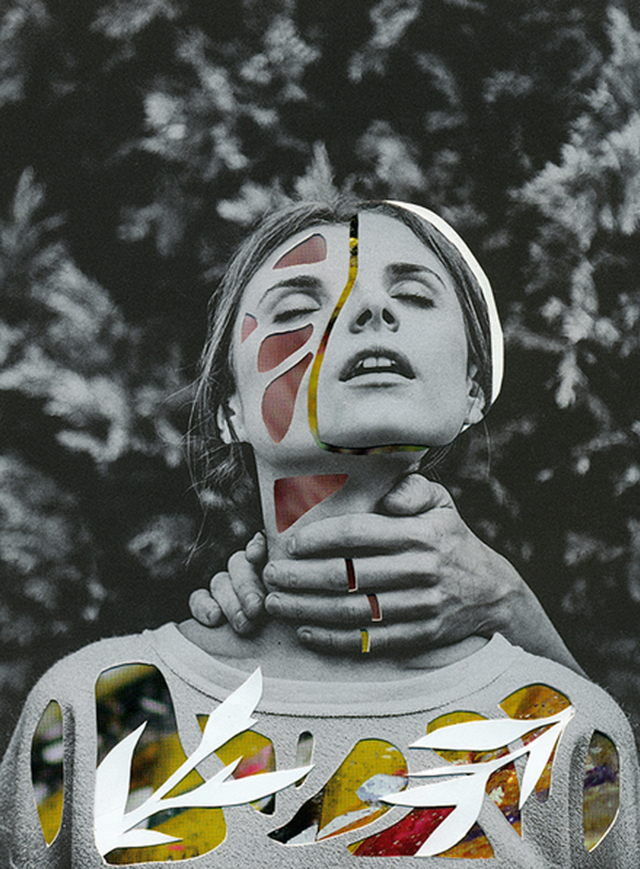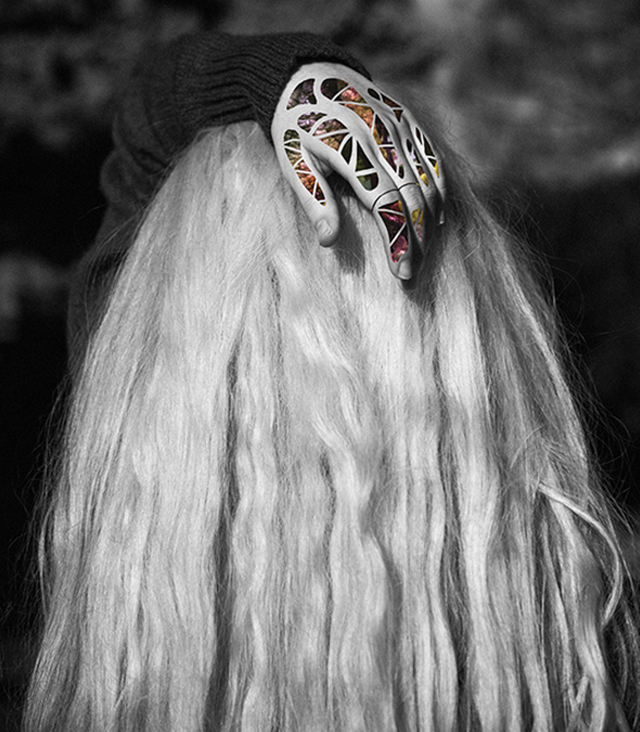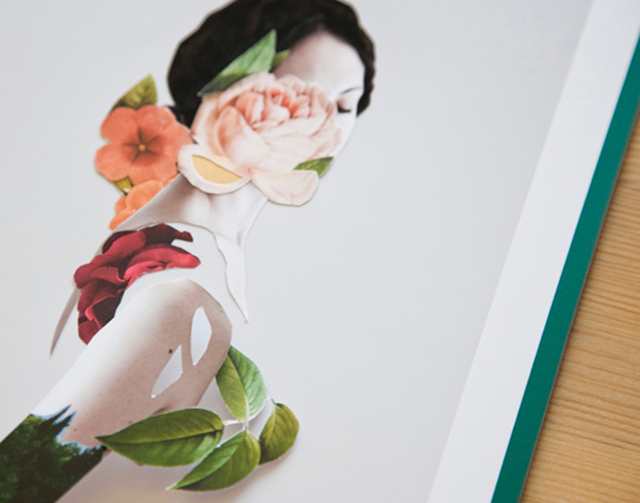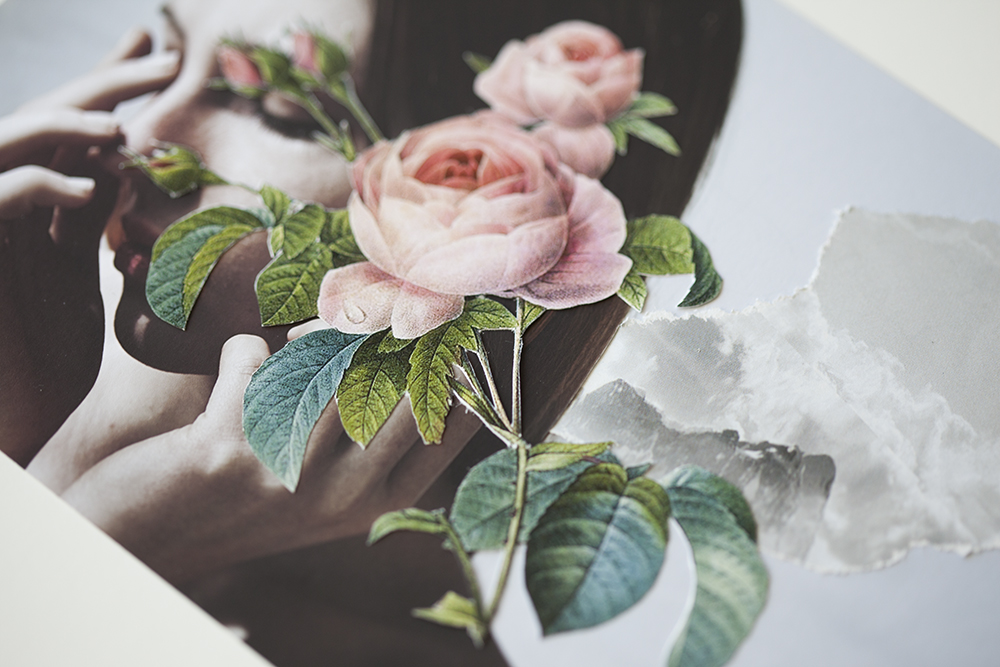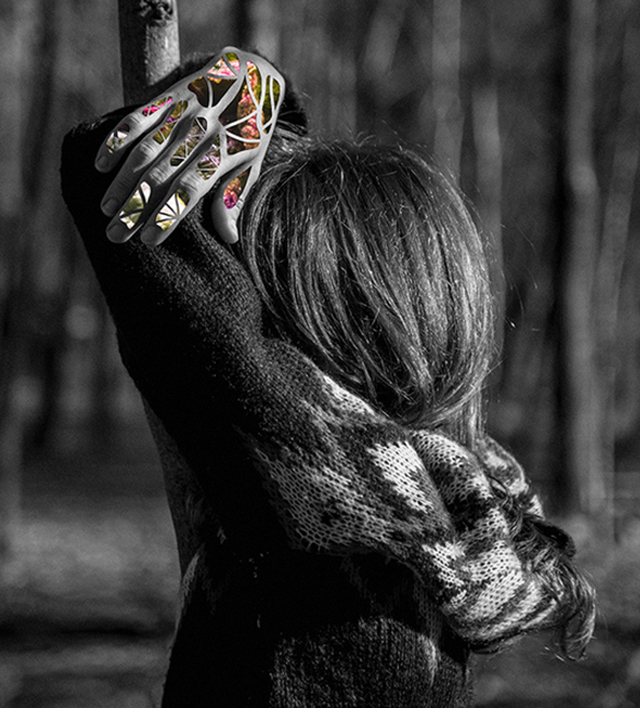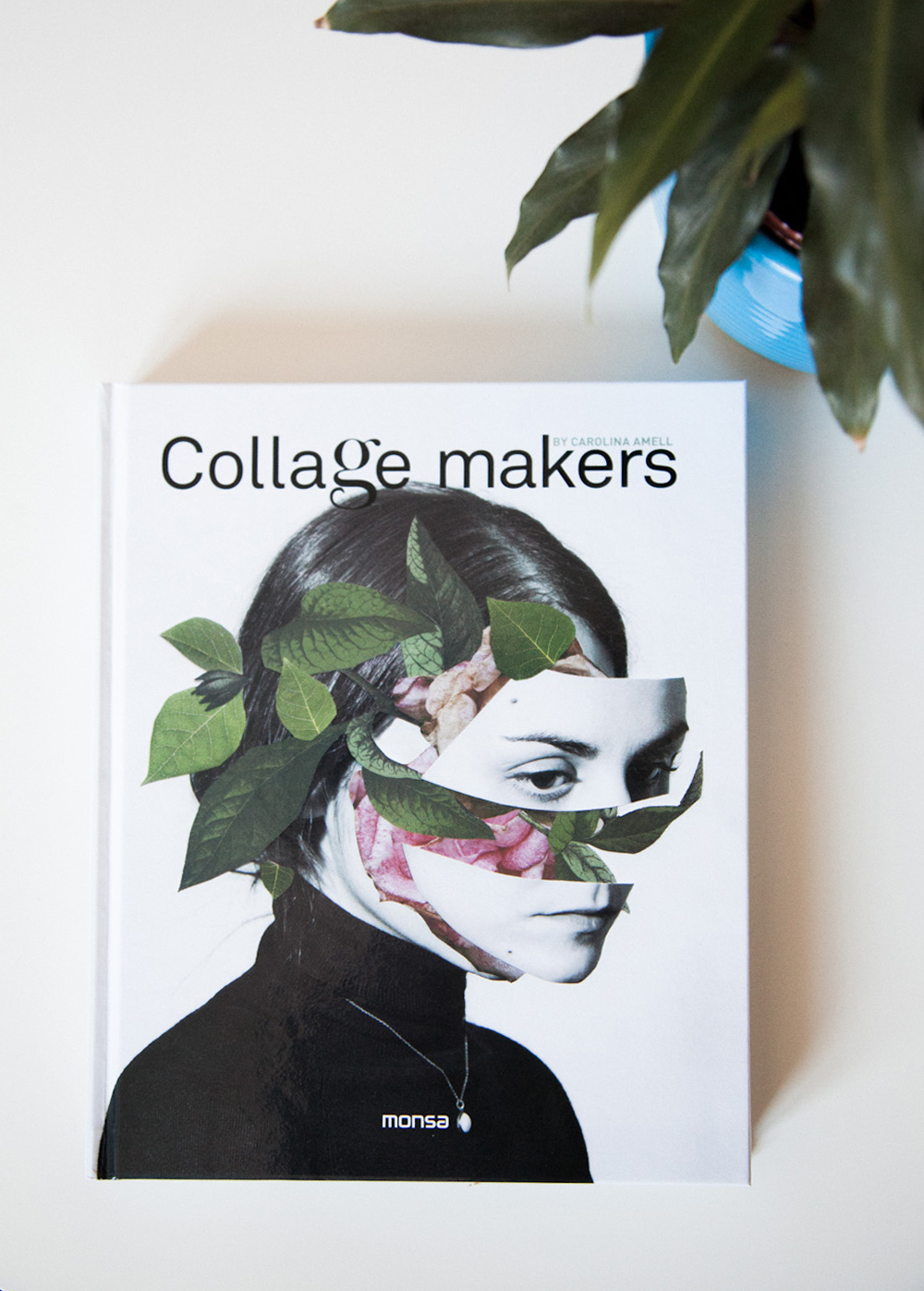 Happy Friday Lovecats!